NEWS
Register for classes
Apply at ELAC
---
AUDITIONS

Monday November 16th 2-4pm

Directed by Kelley Hogan

Click here for "Life is a Dream" audition sides
Click here for a copy of "Life is a Dream"


The Works of John Leguizamo: Freak, Spic-O-Rama, mambo Mouth and Sexaholix.
Directed by Ramiro Segovia

Check you class announcement for the Zoom link.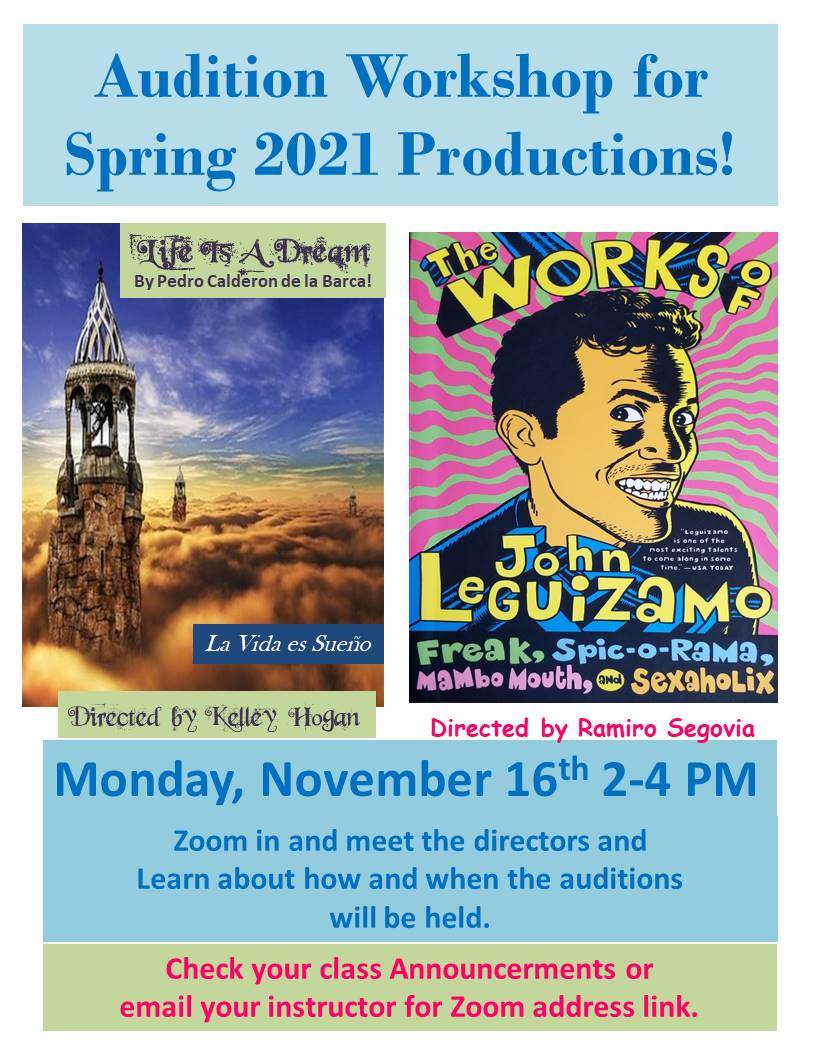 ---
FALL ORIENTATION SLIDES AND OTHER USEFUL DOCUMENTS


Contains list of important numbers and links to support systems.

A list of different ressources in Los Angeles to help during these trying times and on-line learning ressources like a list of shows, activities, workshops, etc.

Slides from the theatre orientation which happened on September 10th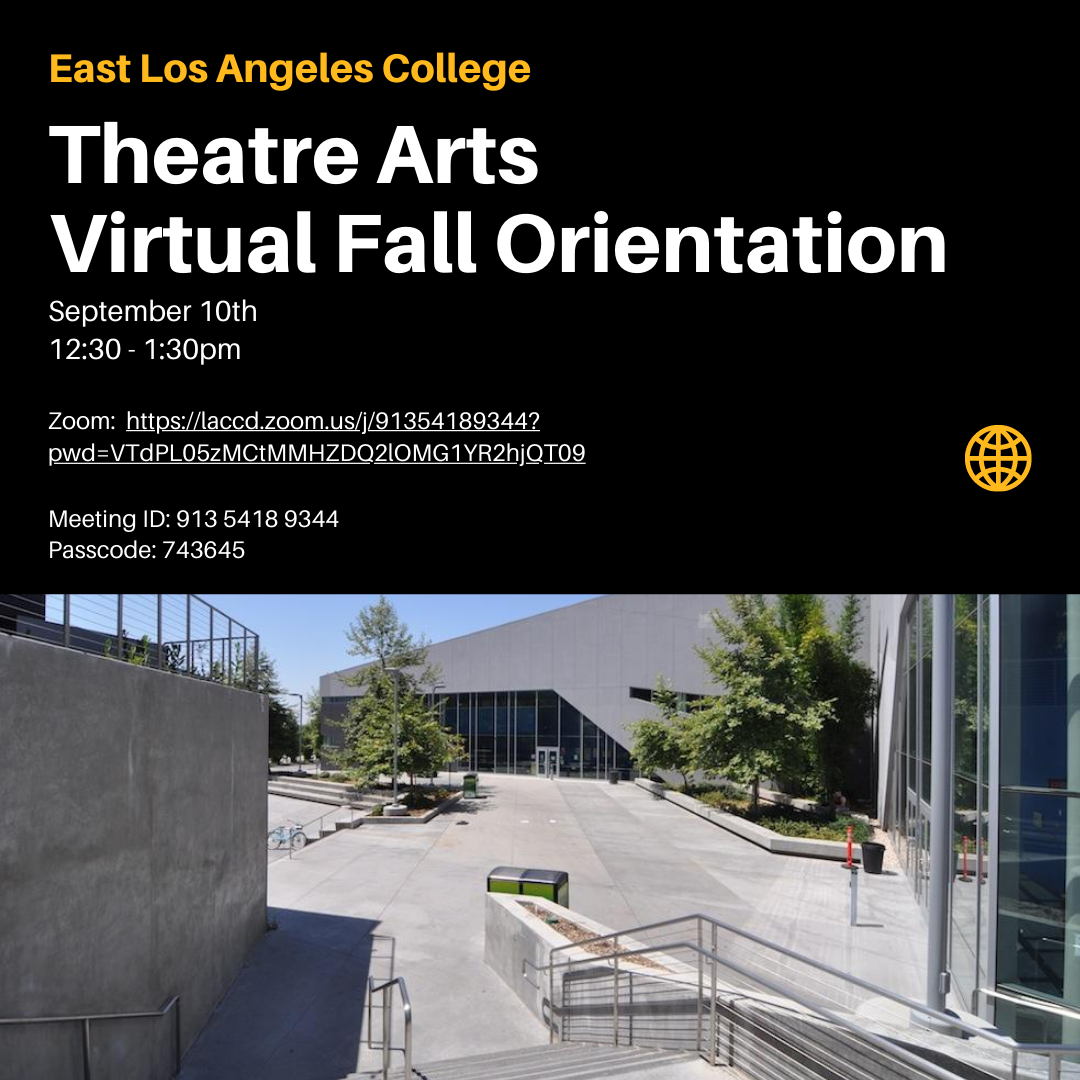 ---
TAKING MATH THIS SPRING?


Our Theater Department has joined together with the Math Department to create cohorts for various math courses needed for graduation or transfer. These cohorts offer additional tutoring and an opportunity for theater students to work together in class, which is scheduled at a convenient time based off of their schedule of theater classes and rehearsals.


Here is the link to the google form if you want to be part of the cohort! https://docs.google.com/forms/d/e/1FAIpQLSfmWGGOAz1wt2yypK_W6vEIwrvbt46QNywmnQh8u0IE-1WOoQ/viewform