COSTUME, HAIR, and MAKEUP

The Costume, Hair, and Makeup Program at ELAC focuses on developing skills in costume design, technology, and production in order to prepare students for transfer to 4-year costume programs and/or for jobs in the entertainment industry, including film, television, theme parks, theater, live performance, and commercials.



Design

The Designer is responsible for creating the visual character with costumes, hair, and makeup to help communicate the story to the audience, in collaboration with the actors, playwright, director, and design team. Theater design offers great opportunities to train students' creative and practical skills. Costume, Hair and Makeup Designers use color, fabric, texture, shape, silhouette, and line to create dynamic characters.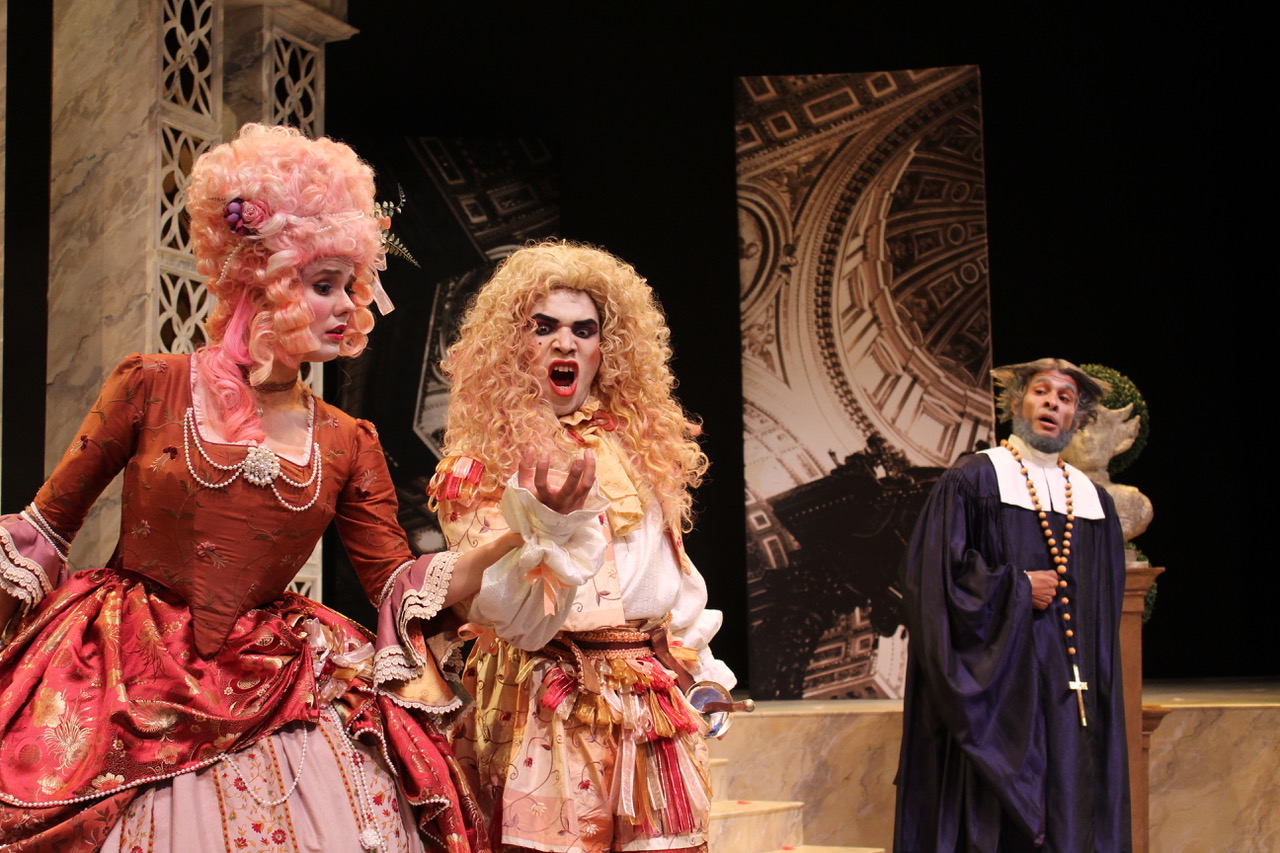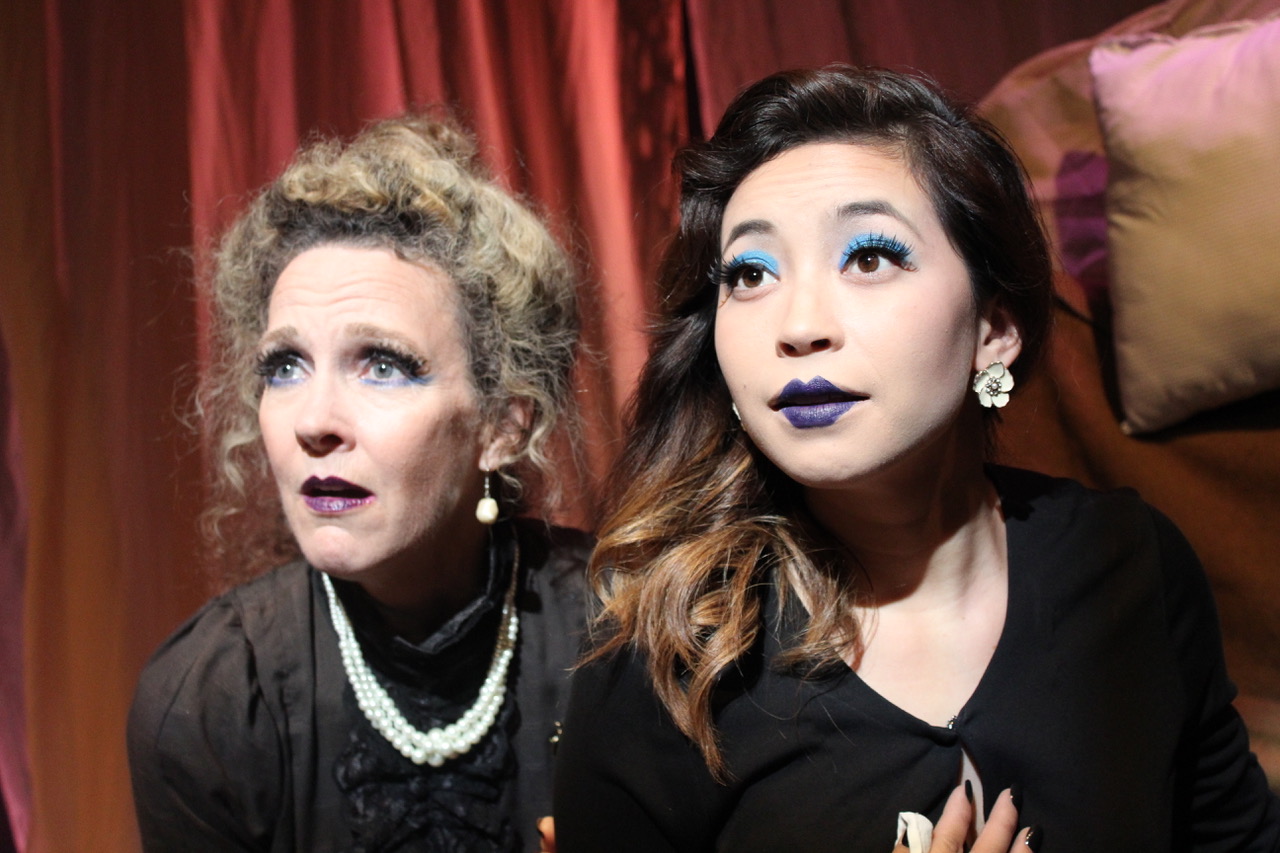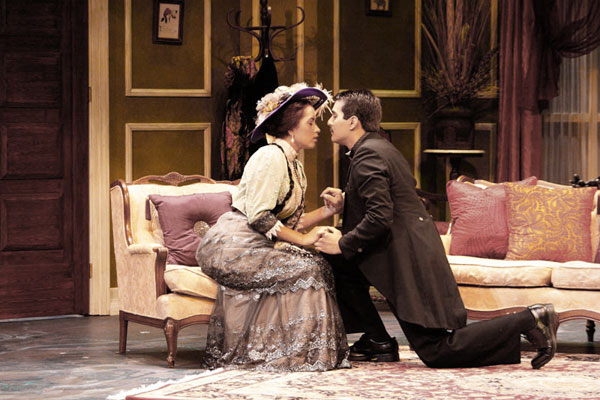 Goals and Opportunities

Our Design and Technology theater department offers a two-year program designed to prepare students to transfer to a four-year college, or to start working in the professional field as a technician or design assistant.
Each student will have the opportunity to develop their skills through design and technical classes and apply them to our main stage productions. Design students may assist a faculty or student designer on a main stage production and eventually design their own production as a Costume or Hair and Makeup Designer.
Although we mostly focus on live theater, all classes can be applied to other fields such as Film & Television, Theme Parks & Events, and Industrial design, which will be discussed through the course of the program.
The department of theater also participates at the
Kennedy Center American College Theater Festival (KCACTF)
each year in all fields of Performance, Design, Technology, and Management. In the last few years, many of our design students have reached the regional and national finals.
Skills
Each student will be trained in Costumes, Hair, and Makeup and will acquire basic and advanced skills, such as: patterning and draping, costume construction, wardrobe, dyeing and distressing, costume history, hair and makeup, costume crafts, illustration, budgeting, portfolio, and career management. As we promote a multi-disciplinary approach, students are encouraged to take classes in multiple fields. (See our list of
Degrees & Certificates
)
Students are also introduced to an array of industry standard software such as Photoshop, Illustrator, Costume Pro, Wild Ginger, and software for our fabric sublimation printer.
---
Classes

TECTHTR 350 Makeup for Theater
TECTHTR 351 Applied Makeup Design
TECTHTR 355 Makeup Practicum
TECTHTR 360 Costume Design for Theater
TECTHTR 361 Applied Costume Design
TECTHTR 363 Costume Crafts, Dye, and Fabric Printing
TECTHTR 364 Costume Sewing and Pattern Making
TECTHTR 365 Historical Costume Sewing & Patterning
TECTHTR 366 Fantasy Costume Sewing & Patterning
TECTHTR 367 Costume and Fashion History
TECTHTR 382 Sketching and Rendering
TECTHTR 345 Costume Practicum
TECTHTR 342 Technical Stage Production
TECTHTR 305 Orientation to Technical Careers in Entertainment
Non-Credit VOC ED 360CE Sewing Essentials
VOC ED 361CE Sewing Alterations
Non-Credit VOC ED 362CE Costume Tailoring I
VOC ED 363CE Costume Tailoring II
The courses listed can be taken in any order since there are no prerequisite courses. The courses are offered in a two year rotation. It is recommended, but not required, to take TECTHTR 305 Orientation to Technical Careers in Entertainment at the end of a student's studies to have maximum material for their portfolio and website.
Certificates
Students can earn an AA degree with an emphasis in costumes, obtain Skills Certificates and a Certificates of Achievement in costumes, and explore more opportunities through our Vocational Education courses. There are three skills certificates in costume design and construction.
Costume Design & Technology Certificate of Achievement

Required classes (15 units)
TECTHTR 360 Costume Design for Theater
3 units
TECTHTR 363 Costume Crafts, Dye, and Fabric Printing
3 units
TECTHTR 367 Costume and Fashion History
3 units
TECTHTR 345 Costume Practicum
2 units
TECTHTR 305 Orientation to Technical Careers in Entertainment
2 units
TECTHTR 342 Technical Stage Production
2 units
Construction Elective classes (choose two)
TECTHTR 364 Costume Sewing and Pattern Making
3 units
TECTHTR 365 Historical Costume Sewing and Pattern Making
3 units
TECTHTR 366 Fantasy Costume Sewing and Pattern Making
3 units
Applied Elective (choose one)
TECTHTR 361 Applied Costume Design
2 units
TECTHTR 921 Cooperative Education-Technical Stage Production
2 units
TECTHTR 700 Theater Festival Workshop
2 units
Total Required Units: 15
Total Elective Units: 8
TOTAL 23 Units
Click here for a PDF version
Costume Design & Application Skills Certificate
Required classes (10 units)
TECTHTR 360 Costume Design for Theater
3 units
TECTHTR 367 Costume and Fashion History
3 units
TECTHTR 345 Costume Practicum
2 units
TECTHTR 305 Orientation to Technical Careers in Entertainment 2 units
Elective classes
(choose one)
TECTHTR 361 Applied Costume Design
2 units

TECTHTR 700 Theater Festival Workshop
2 units

TECTHTR921 Cooperative Education
2 units
Click here for a PDF version
Costume Construction Skills Certificate
Required classes (7 units)
TECTHTR 363 Costume Craft, Dye, and Fabric Printing
3 units
TECTHTR 345 Costume Practicum
2 units
TECTHTR 305 Orientation to Technical Careers in Entertainment
2 units
Elective classes (choose two)
TECTHTR 365 Costume Sewing and Pattern Making
3 units
TECTHTR 364 Historical Costume Sewing and Pattern Making
3 units
TECTHTR 366 Fantasy Costume Sewing and Pattern Making
3 units
Click here for a PDF version
Wardrobe Attendant Skills Certificate

Required classes (6 units)
TECTHTR 342 Technical Stage Production
2 units
TECTHTR 305 Orientation to Technical Careers in Entertainmnet
2 units
TECTHTR 345 Costume Practicum
2 units
Elective classes
(choose one)
TECTHTR 364 Costume Sewing and Pattern Making
3 units
TECTHTR 365 Historical Costume Sewing and Pattern Making
3 units
TECTHTR 366 Fantasy Costume Sewing and Pattern Making
3 units
Click here for a PDF version
Makeup Design and Application Skills Certificate
TECHTHTR 350 Makeup for Theater
3 units
TECHTHTR 351 Applied Makeup Design
2 units
TECHTHTR 355 Makeup Practicum
2 units
TECHTHTR 342 Technical Stage Production
2 units
TOTAL 9 Units
Click here for a PDF version
Testimonials


"Without the costume classes provided at ELAC, I would not have been able to further myself academically and in my career. I am where I am today and continue to grow because of them."
-Victoria, Costume Student

"I was fairly new to the wonderful world of theater and as a creative person I was able to explore the various facets of the artistry. The talented theater faculty at ELAC created an environment which provides students with the necessary tools to get ahead in the industry. The program has contributed in shaping my visual aesthetic and taught me high artistic standards and commitment to the craft."
-Roberto, Costume Student

"The best part about ELAC's costume design program, which I always tell everyone, is that it is hands on. Because of ELAC's smaller student ratio, I think we all benefitted from being able to work on real professional shows every semester, which teaches so much more than just textbooks could ever. Being able to design real shows and not just drawings as assignments."
-Marisol, Costume Student

"Our mentor is the single most passionate person I have ever been taught by. She works to no end aiding the student and has created an inviting environment to work and create in. Each day we look forward to going to class and learning more and more from her."
-Kristina, Costume Student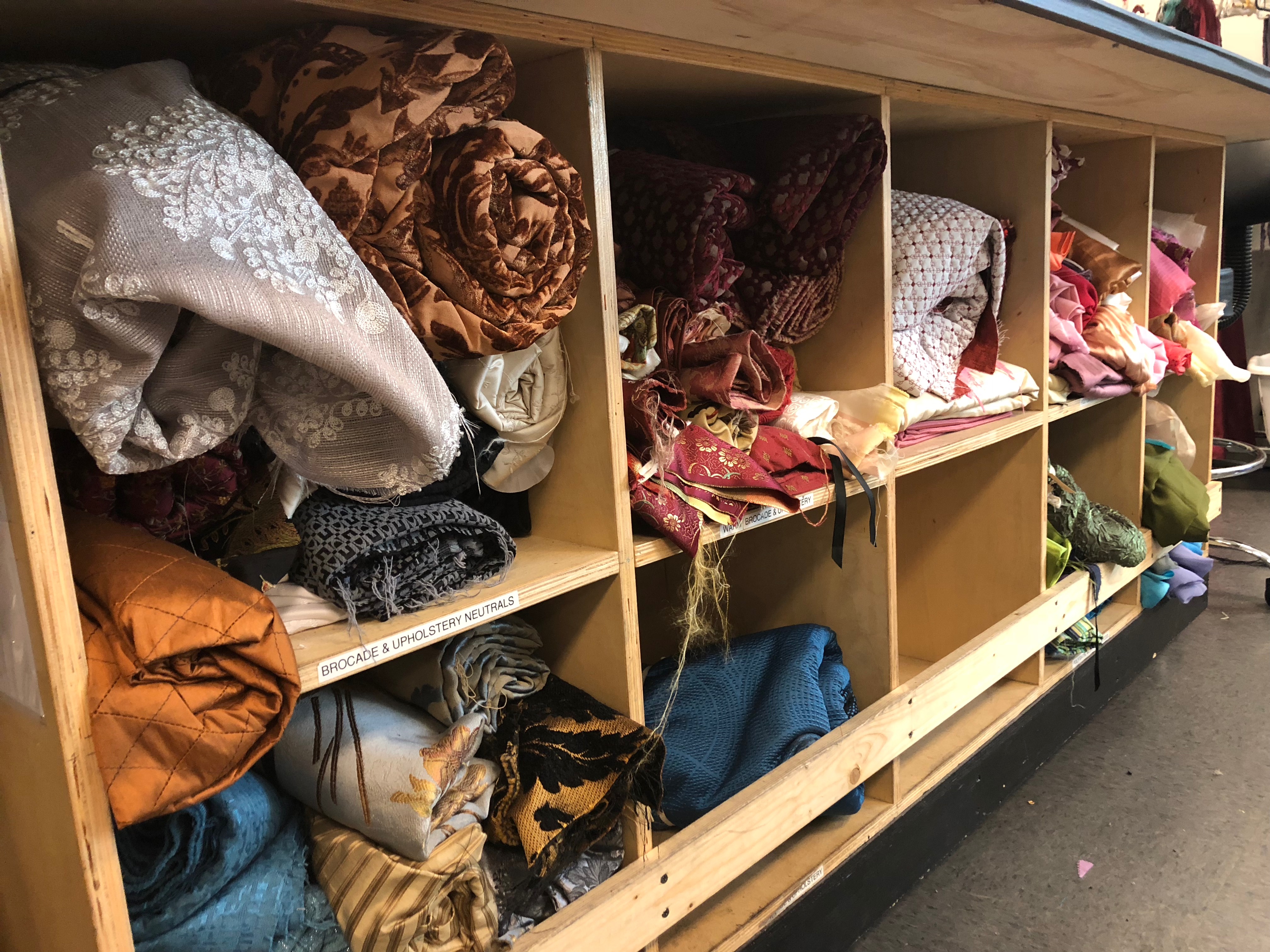 ---
Faculty