DIRECTING
Welcome to the ELAC Department of Theater Arts' Directing Program. Our program is dedicated to nurturing and developing young directors and scholars. We provide both training and hands on directing opportunities. We offer the young director the opportunity to develop their craft in a non-competitive and supportive atmosphere.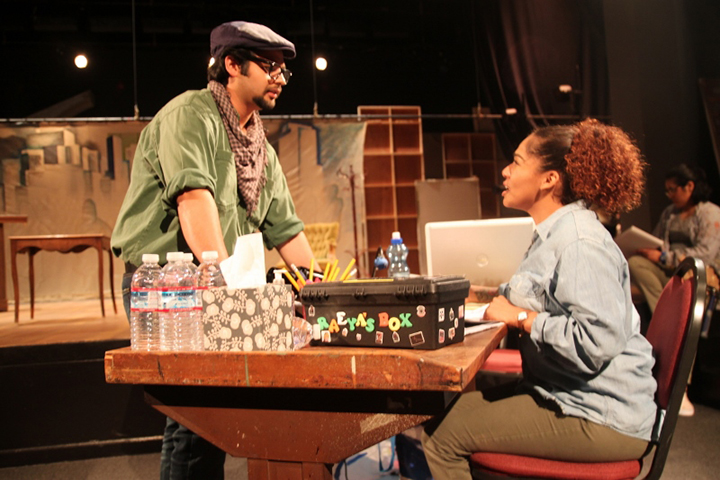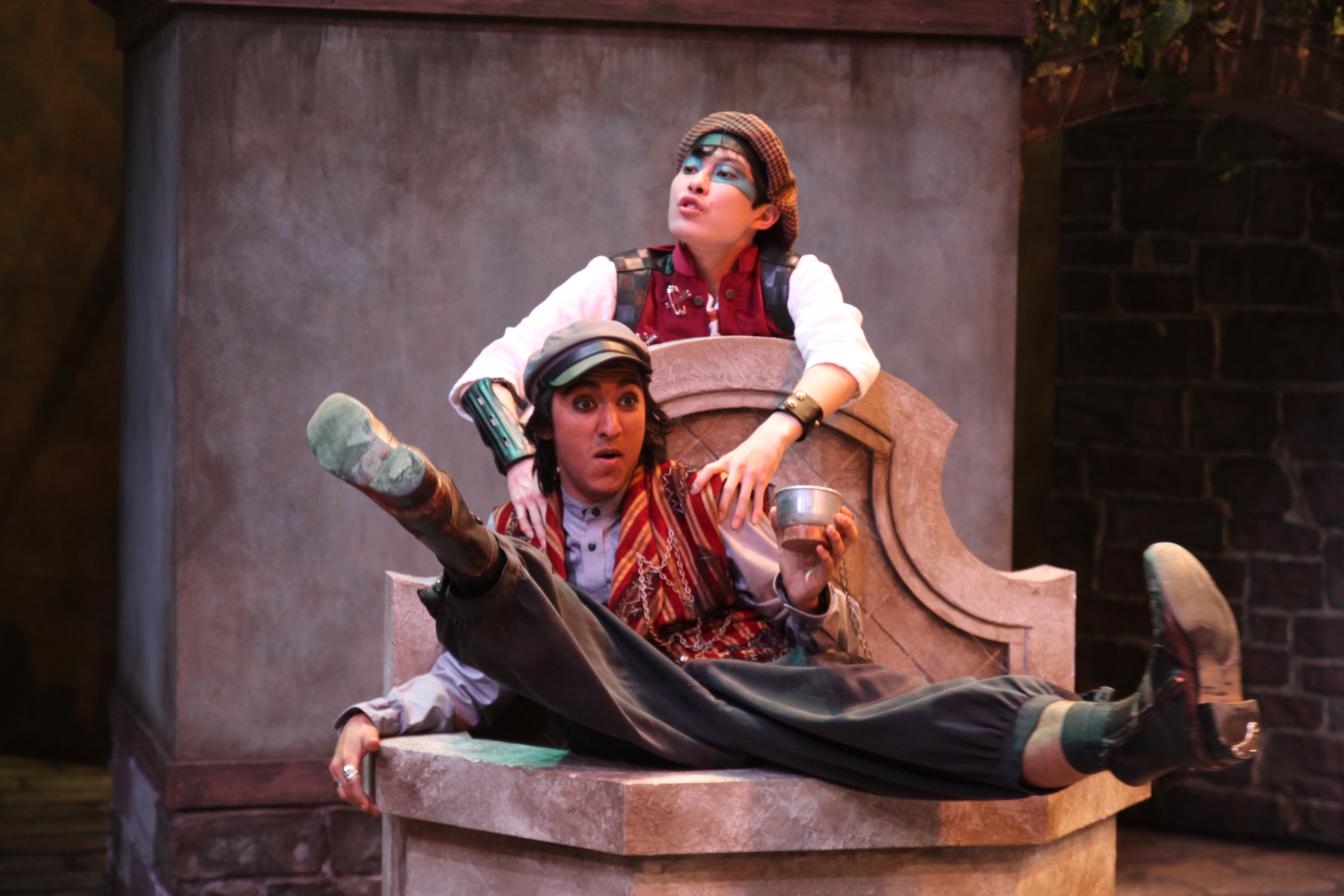 Opportunities

We offer directing students the opportunity to direct right out of the gate. Our Beginning Direction class stresses practical experience. This class offers the students the chance to stage a 5 minute play of their choice with technical support in front of a paying audience.

We also offer students the opportunity to direct a full length one-act play on the mainstage during our One-Acts festival in January. This festival gets full technical support and is considered a part of our season of productions.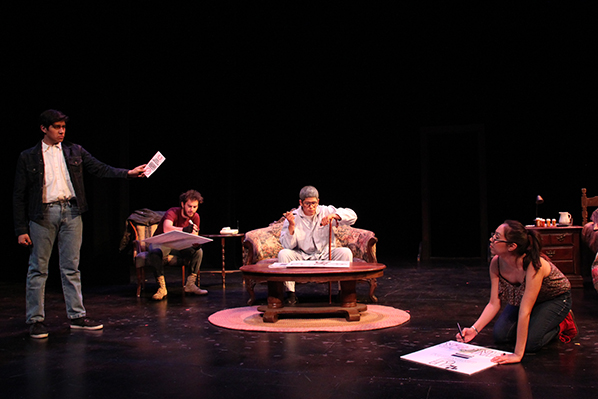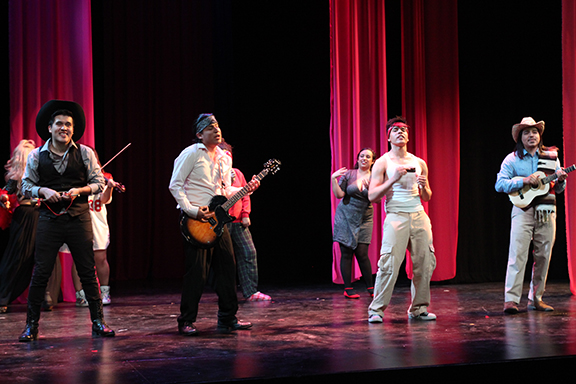 Examples of rehearsal process, directors' one acts, and the Trip to London.


In addition to directing opportunities, we offer classes in acting, stage management, playwriting, script analysis, theater history and all technical fields, so that our directing students have a well-rounded and in-depth understanding of all disciplines in theater necessary for today's director.



Transfer

Our alumni transfer to four-year universities or have gone on to found theater companies of their own, direct at a variety of theaters throughout the Los Angeles area, obtained jobs in arts non-profits, or in higher education. Many of our graduates have transferred to four-year programs at UCLA, USC, UCLA, UCSD, UCI, CSLB, CSF, CSUN, CSLA, and Cal Arts.

Click here for of complete list of Degrees and Transfer Degrees
---
Classes

Directing Classes
THEATER 225 Beginning Direction
THEATER 226 Directors Project Practicum
THEATER 323 Stage Management
THEATER 114 Script Analysis
Register for classes
Apply to ELAC
Certificates

Directing Skills Certificate
Students completing this skills certificate will acquire skills to self-produce for public presentation, pursue performing arts job opportunities in directing, or participate in directing projects in four-year college theater programs.
Required Core Courses 10 units
TA 225 Beginning Direction - 3 units
TA 226 SDirection Project Practicum - 2 units
TT 342 Technical Stage Production - 2 units
TA 114 Script Analysis - 3 units
Elective Courses: 3 units
(Choose one)
TA 260 Acting Fundamentals - 3 units
TT 323 Stage Management - 3 units
Total units required: 13 units
Click here for a PDF version
Testimonials

Taking the directing class was my first step into finding what I love to do. It gave me the tools needed to work professionally across Los Angeles. It helped me communicate my vision to the actors and designers. I owe a lot to the directing class.
Daniel Munoz



Directing faculty
Directing advisors

David L. Scott: scottdl@elac.edu

Rodney L. Scott: scottrl@elac.edu

Ramiro Segovia: segovir@elac.edu

Mark Anthony Vallejo: vallejma@elac.edu

Will Pellegrini: pellegwj@elac.edu

Brett Ryback: rybackb@elac.edu